It's not just about car boot sales and selling stuff on eBay. There are so many easy and fun ways to make more money. Part one and part two of our 'weird ways' series continue to be wildly popular, so we thought it was high time to break out part three!
From testing dog food to queuing up for cash, let's take a look at some more miraculous methods of maximising your moolah…
(The following ideas for making extra money may not be suitable for all readers and have been covered for entertainment as well as information purposes).
1.  Send a letter to a magazine
Magazines such as Take a Break and Chat love to hear from their readers, because readers like to read about other readers. Basically people are really nosy and tend to have lots of opinions on things. Who knew?
Sharing your opinions, recipes and money-saving tips could net you a quick £25 or more. MoneyMagpie.com has all the know-how for making some cheeky magazine cash monies.
2.   Partake in a police identity parade
Even though most police forces tend to use photos to identify criminals, some of them still turn to identity parades to catch the culprit. This requires civilians as well as suspects, however, and that's where you come in. 
If you take a trip down to your local police station and register your interest, you could earn £10-£15 each time you take part. 
Let's just hope you don't get picked out by the victim…awkward!
3.   Give dog food the taste test
Despite anything you may have heard to the contrary, I've never found myself staring at a can of dog food and thinking 'yummy!'. I also wouldn't describe dogs as particularly discerning in what they eat. Let's be honest, most dog owners have caught Fido eating or trying to eat some pretty bizarre stuff.
With all that said, apparently you can taste test dog food and get paid for it. Yeah, I don't really know how that's real, either. Basically, dog food companies want to make sure their food is as delicious for our canine pals as possible. Check out this article on The Penny Hoarder to find out what it 'woofly' involves!
4.  Lucrative lecture notes
Hey, students! Remember when you first started university and were super-keen, so you took notes of practically everything your lecturer said? Well it turns out that people might buy your hasty scribbles to help them get through their own course.
Type up your notes and sell them for a bit of cash on Notesale. They'll take a cut from any profits you make to cover marketing costs, but it's still better than throwing them away and making no money!
5. Haunt a house of horrors
Halloween will soon be upon us, and many towns and cities like to put on events to get into the spirit of things.
One way to make some fiendish funds is to work as a masked ghoul in a haunted house. All it requires is a spooky get-up and your best blood-curdling death-rattles!
My Job Hub can help you consider the pros and cons of creeping people out for cash.
6.  Set up a YouTube channel
You may already be familiar with the trendy YouTube blogger personalities that are all the rage – Harley Morenstein and Grace Helbig to name two. There are also niche indie YouTube channels such as Easy Allies for video game discussion and healthy eating blogger Tess Christine.
While these guys may live rockstar lifestyles now, they all started with an internet connection and a dream. If you have an interesting idea for a YouTube channel or the sparkling personality that could rally million of viewers under your banner, why not give it a try?
YouTube personalities usually make the bulk of their income from running ads on their videos, reviewing products and creating relevant content that keeps people coming back for more. This handy guide from Wikihow can help you get started.
Making an income from YouTube can be a slow burn. You'll need to be persistent, and it's only when you start amassing large numbers of followers that pennies might start to roll in. If you have the patience, however, who knows?
7.  Become a translator
Some firms are so big that they have to spread their operations across multiple offices in different countries. When these offices need to talk to one another, sometimes they need someone to translate due to a language barrier. If you're well versed in two or more languages, that someone could be you!
If you don't want to work for a company, you can be a freelance translator instead. You could advertise in town (coffee shop noticeboards can work wonders) or set up a LinkedIn profile to promote your skills. You could even work on a contract basis through firms such as Guru, Upwork or Gengo.
8.  Flog your number plate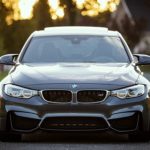 Does your number plate contain a word? Maybe it spells "BOB5GR8" but a messy breakup led you to think that Bob is now merely mildly mediocre. The point is there may be other people called Bob who would consider buying that relic of relationships past.
When One Direction first formed in 2009, they soon skyrocketed into fame. As a result, a number plate inscribed with '1D' was sold for a cool £352,000. Not chump change, as you can see!
Your number plate doesn't necessarily have to contain a word in order to be worth something. Initials and clever numeric puns are also in demand.
It costs nothing to find out if your number plate is worth a couple of bob. All you need to do is log on to carreg.co.uk for a free evaluation. You can also flog it on eBay, Regtransfers, Newreg, Plate Trader and Nationalnumbers.
9.  Put your old tax disc up for sale
While we're on the subject of making money with parts of your car, did you know that your tax disc might pick up a pretty penny one day?
As tax discs were only made obsolete quite recently, they're not worth a great deal at the moment to collectors, but eventually they will be. People who collect tax discs are called veleologists (that sounds like some obscure class you can take at Hogwarts to me, but oh well). According to This Is Money, someone wanted a 1920's tax disc so badly that they paid £810 for it.
Remember, look after your disc well as you wait for it to become valuable. Like any collectable item, any damage will make its value plummet.
10.  Send in your funny home videos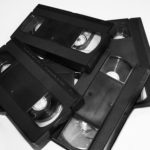 In this age of YouTube and Vine, where hours of funny moments are uploaded onto the web every minute, you'd think that 'You've Been Framed' would be a thing of the past. Think again!
The show still offers its classic reward of £250 for any of your funny clips that it adds to its gag reel. Not a bad price to have your embarrassing moments broadcast across the nation. 
 Find out how to submit your funny videos to 'You've Been Framed' on the ITV website.
11.  Walk the dog
My other half's auntie works as a dog sitter in her spare time and loves it! You can charge anywhere between £10-£20 per hour of dog walking. What's more, you get all the fun of running and playing with Pooch and none of the hassle of expensive vet bills or having to hide your chewable slippers. You should be prepared to scoop some poop during walkies, however!
Pop an ad on Gumtree or on your local coffee shop, gym or workplace bulletin board. Dog walking is very much based on word of mouth. With a bit of luck, your clients will spread the word about what a dynamite dog sitter you are. Your days will soon be packed with puppies, which sounds pretty awesome from where I'm standing!
12.  Buy and sell domain names
New businesses spring up all of the time, and the smart ones usually set up a website early on in order to promote themselves to the online masses. If you're sitting on the website domain name that they want, they could pay you generously for it. Squatting on Twitter and Tumblr accounts is generally frowned upon, but one of my friends sold her Twitter username to a lingerie business for just over £1000 last year.
Godaddy has the skinny on how to get started as a domain name trader.
13.  Baby, you can drive my car
Do you have a car sitting idle in the garage? Why not let someone else drive it instead?
Lots of tourists prefer to rent a car when they're on holiday (especially if they have children or public transport isn't great in the place where they're visiting).
You can rent out your car for cash on Easycar Club – they claim you can make up to £3,000 a year. Not too shabby, eh?
14.  Become a Clubbercise instructor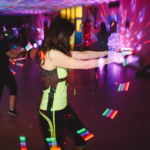 We've had Thai-Bo, line dancing and Zumba, and one of the latest exercises crazes to hit to the UK is 'clubbercise'.
While many people may not be a fan of traditional aerobics class, they're often more inclined to work out in a dark room while waving glowsticks to thumping house music. What better excuse is there to wave your hands in the air like you just don't care? 
If you fancy raving your way to a fit new bod, you might as well get paid for it! Visit the Clubbercise website to find out how to become an instructor in your area.
15.  Become a saviour of the sea (or at least the local swimming baths)
Just reading that line has locked the 'Baywatch' theme in my head. If you're a decent swimmer and fancy yourself the heroic type, you could look into being a lifeguard.
One great thing about lifeguarding is that you can often work it around your full-time job and studies.
Moneymagpie comes to the rescue again with their guide on how to make money as a lifeguard.
16.  Make and sell crayon candles
If you've ever had a browse on Etsy,
you may have realised that candles are in high demand. If your child has a box of broken, useless crayons, you could melt them down to make rainbow-patterned crayon candles.
There's a step-by-step guide on ideas2live4 to help you get started. If you're the creative type, why not check out James' blogpost on how to turn your crafty leanings into an extra source of income? This could be the start of a promising second career!
17.  Organise someone's life for a fee
Many people wish they were better at keeping their ducks in a row, but life can often get in the way. How many of us joke that we wish we had an extra pair of hands, or a personal assistant to stop our lives falling into chaos?
If you're the organised kind, why not share your expertise with those less fortunate? Certified Professional Organisers help people with all kinds of day-to-day flim-flammery, from starting up businesses to giving your house the no-mercy declutter it's been crying out for.
Check out the APDO website to find out more.
18.  Become a lookalike
There are more celebrities now than ever, and chances are you resemble at least one of them (even vaguely!). Maybe a career as a professional lookalike might appeal to you?
Face Plus Plus can scan a photo of your face and match it to features you share with various celebrities. That can help you figure out who to impersonate for a fee.
Read MoneyMagpie's extensive guide on how to make some dough from being a doppelganger.
19.  Queue up for some extra quid
They say that the British invented queuing, so it stands to reason that we should at least make a quick bit of cash from it!
In this age of midnight release dates for the latest phone or that blockbuster film that everyone and his mother has to see, some people WILL pay you to hold their spot for them.
Professional queuing is a rapidly growing line of work in China, but there's every reason to believe it will soon spread to this neck of the woods. My Job Hub has an intricate guide on how you could make queuing a commodity.
20.  And finally…play dead professionally!
No longer reserved for dutiful pooches and Bjork, you can actually make some quick cash from playing dead.
Due to grisly shows such as Game of Thrones and relentless cop dramas on ITV, corpse actors are in consistent demand. If you're unperturbed at the idea of laying motionless in a pool of red food dye and syrup, then this might be the line of work for you. UK Business Insider recently interviewed acting extra Chuck Lamb on what it's like to play a crime scene victim.
This article was written both from an informational and entertaining standpoint. These methods may not be suitable for everyone. This article is meant as an exploration of the diverse ways people try to generate an income.
Furthermore, all self-employed income must be declared to HM Revenue and Customs.