When you order items, there are many security measures in place to protect you against fraudsters, dishonest merchants and items not sold as described. This is good to know, as so many of us shop online nowadays. According to Internet Retailing, shoppers spent more than £130bn online in 2016, which is around £18bn more than in 2015.
Every now and then something can go wrong. A company might find they've overestimated how much of an item they have in stock. They may also find themselves unable to issue refunds.
A retail company has recently been in the news for offering goods such as Playstation VR headsets and Hatchimal toys before Christmas. Sadly, they were ultimately unable to honour thousands of purchases, which left a lot of people in a pre-Christmas panic (read more about it on MoneySavingExpert.com).
If you find yourself dealing with a purchase gone awry, it can be very frustrating. This is especially the case if you're buying a Christmas or birthday present. Luckily, you DO have rights and there may be a way to get your money refunded: ask your bank to do a chargeback!
What's a 'chargeback'?
If you make purchases using your debit or credit card, you're protected if something goes wrong with your order. A chargeback is where you ask the bank to take the money back from the merchant.
The Consumer Rights division of  Which? has an extensive guide on what a chargeback entails, and how to go about getting one due to a failed online purchase.
Banks aren't legally obliged to process a chargeback request, but it's a customer service guarantee that's honoured by Visa, Maestro and American Express.
You may be eligible for a chargeback on an item if:
Your goods arrive damaged
Your goods aren't as described
Your goods don't arrive at all
The merchant ceases trading
In order to get a chargeback, tell your card provider what's happened and ask them to get the money back for you. There's a template letter on the Which? website that can help with this.
My bank refused to give me a chargeback – what can I do?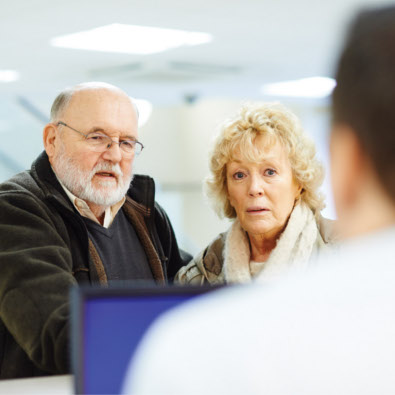 Even though banks are aware of the consumer guarantee to a chargeback, there's still a chance that the staff member you deal with is unaware of the procedure. If you speak to someone who doesn't know about the chargeback process, politely ask to speak to their manager, who's more likely to know what a chargeback entails.
Asking for a chargeback does sometimes work. My mother-in-law recently ordered a product that never arrived, and had to get her money back via chargeback. She eventually did, but it took over 10 working days. So it's important to remember that the system works but it can take some time to be processed.
It's not guaranteed that your bank will be able to recover the money via chargeback, or that the merchant will accept the request. It's still worth a shot however, especially if all communication with the merchant has broken down or the merchant's no longer trading.
How can I avoid being ripped off?
If you're tempted to buy an item from a new merchant, do a bit of Google research first. There might be reviews out there that could warn you against the firm.
Jenny wrote a blogpost on how to avoid online scams. Make sure you read it so you can protect yourself and your money!
For even more information on what a chargeback entails, read this super helpful guide form our friends at MoneySavingExpert.com.
While we've made every effort to provide accurate information in this and all of our articles, We cannot assume responsibility for the outcome of any chargeback request you make. The outcome of your request is solely the responsibility of the merchant and the bank overseeing your chargeback request. 
Have you ever had to deal with a dodgy online purchase? Have you ever requested a chargeback? Were you successful in getting your money back? Let us know in the comments!