Debt and money tend to find their way into news stories. Here's a round-up of some of the most important news this month…
Third party deductions adding strain to struggling families
Our recent research reveals over a quarter (26.5%) of our clients are having money deducted from their benefits to go towards arrears on household bills.
71% of those clients believe the deductions have caused them and their family added hardship.
We believe:
Third party deductions should only be used when the person can afford them
New rules should be written on how to treat vulnerable people
Firms should consider alternatives to deducting money out of people's income
Read our briefing paper for the full picture.
Students are £221 short per month
Thousands of students will start university this month with a financial shortfall of at least £221 per month, experts claim.
The National Student Money Survey 2017 reports that 84% of students suffered financial hardship last year. 66% believe that the Maintenance Loan doesn't provide enough for them to live on.
Research by Save the Student revealed that students need an average of £821 to cover monthly spending, with almost half of that amount going towards rent alone. However, the average Maintenance Loan payment (for students with a household income of £35k, studying away from home and outside London) is just £600 per month.
The Maintenance Loan is means-tested and parents are expected to top up their child's available income. This can add up to thousands of pounds over the course of their child's time in university.
The average cost of three years at university can cost up to £53,000. While there's funding in place to help with some of these cost's it can still be quite daunting for both students and their parents.
In 2014, we explored the four main costs to cover when attending university. Our friends at Moneymagpie also wrote a guest blogpost on how students and their parents can save money.
Northern Rock 10 years on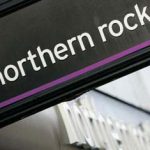 It's been a whole decade since mortgage lender Northern Rock were forced to request an emergency loan from the Bank of England.
Customers queued for hours at the bank's branches, worried they would lose their home or their life savings if the bank ceased trading. This report from ITV talks more about what's happened since Northern Rock collapsed, and how the effects are still being felt today.
Mortgages can often be a struggle to deal with as they're a priority bill. Our blogpost on ways to save money on your mortgage can help you if you're finding your mortgage payments difficult to manage. 
Clampdown on interest-free credit card temptation
Credit card companies may have to review their approach to interest-free credit card offers. According to This is Money, this is due in part to recent claims by the Bank of Scotland that more than half of borrowers have no idea how much they'll need to pay once the rate expires.
At present, there are 117 credit card deals that charge no interest on debts that have been switched from another card. However, when these deals come to an end the rate can jump dramatically, and the increase can be to anywhere between 19% and 34%.
Relying on a credit card (or any kind of credit) to pay for daily living costs can mean that you have a debt problem. An article written by James explores several alternatives to credit cards that you may want to consider.
Mortgage 'prisoners' face a loss of £6,500 a year
People who are unable to remortgage to a cheaper deal are essentially being kept 'prisoners' by their mortgage, according to this article from Moneywise.
According to research by online mortgage broker Trussle, London homeowners seem to come up against  this predicament the most.
Late or reduced mortgage payments can result in mortgage arrears, which can eventually lead to repossession of the property.
Are you struggling with any of the issues featured in these stories? Need help and support? Tweet our team @MoneyAware or get free and impartial online debt advice.