The Spring Budget, zero hour contracts and a 30-year low in homeownership were just some of the biggest debt and money-related news stories this month.
Alongside that there's news that families in England and Wales are spending more on their bills than food…
Spring Budget: powers to recover Tax credit and help for students
Self-employed workers took much of the focus in the recently unveiled Spring budget. Some of the main talking points included:
Changes in National Insurance contributions (NIC); the changes are predicted to be positive for self-employed people earning between £5,965 and £16,250, as they won't have to pay more NIC, but will now be entitled to a better state pension.
However, the changes have a negative effect for self-employed people earning more than £16,250 as they'll have to pay more in NIC. It's also bad news for those earning a self-employed income under £5,965 a year as they'll have to pay a higher rate of NIC than they do currently. (UPDATE: Since this article was published, the Govt has reversed its decision to increase NICs for self-employed workers, as reported by the BBC)
From April 2018, the Department of Work and Pensions (DWP) will be able to recover tax credit debt using its existing powers, including a Direct Earning Attachment. This could lead to more people paying off more in tax credit debts directly from their earnings. It could make things even more difficult for people in financial difficulty, many of whom already live on very tight budgets, and affect their ability to repay other debts.
The government also pledged that maintenance loans will be made accessible to students pursuing technical education at a higher level from 2019/2020 academic year.  In addition, children aged 11 to 16 who receive free school meals, or whose parents claim Maximum Tax Credit, will get free transport to the nearest selective school in their area. 
'Brits work 68 days in overtime a year' 
According to a study by TotallyMoney.com and Onepoll, and this article from The Independent, the average amount of overtime workers put in is around 68 working days a year, often for no additional pay.
The study suggests that many people end up giving hours of their own time over to work each year. This happens when they do things such as:
Working through their lunch break
Coming in early / staying past their shift
Doing work during annual leave
Londoners do the most overtime out of any region in the UK, clocking in an extra 9.6 hours a week. One in four workers say they feel run down due to their working hours, and 60% of British workers aren't satisfied with their current work/life balance.
Anyone curious about how much money they're losing by working for free can try the overtime calculator.
*These figures are based on a surveyed group totalling 2,000 workers. The survey was carried out in February this year. 
Savers able to put aside just 5% of take-home pay
According to recent stats from The Money Charity, people are only able to save around 5.6% of their post-tax income (Read more in their February 2017 Statistics Report (PDF). This could be due to several factors, such as reduced income or increased household costs.
Despite reduced returns on saving, The Money Charity still urges people to set aside what they can:
We all need a buffer…if you put more (away) now it will make returns when rates rise – as they are predicted to in the coming months.
We have been campaigning on savings for several years and have repeatedly called for the Government to adapt the pensions auto-enrolment scheme to help people build up emergency savings pots. If every family had £1,000 in savings, it would stop half a million of them falling into problem debt, but currently seven millions families fall well short of this figure.
Zero hour contract jobs at record high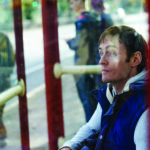 The amount of people employed via 'zero hour' contracts shot to a record high of 910,000 in 2016, according to an article from the BBC.
Office for National Statistics data reveals that 105,000 (or almost 14%) more people were on such contracts in 2016 compared with the same time period in 2015. It's also 30% higher than in 2014. However, while the number of active zero hour contracts continues to peak, the increase of new zero hour contracts has actually slowed down.
Zero hour contracts are viewed as controversial by many. The negative publicity surrounding them has meant several retail brands no longer use them as a result.
England and Wales families spend more on overdue bills than food
Over 620,000 cash-strapped families in England and Wales are spending more on overdue bills than food, as mentioned in our press release earlier this month. This alarming statistic came to light as part of recent findings from The Children's Society.
Peter Tutton, our Head of Policy, had this to say about the findings:
"No one should ever be in a position where the pressure to repay debts risks causing harm to them or their family. The evidence is clear; households are not getting the protection they need against spiraling debts and the hardship that can result."
Anyone in urgent need of money for food or other essentials should visit our page on emergency funds for more information.