Are you living on a budget and looking to maximise your income? Finding easy ways to make a little extra cash can come in handy when your finances are stretched.
But how do you make money from market research? What exactly is it anyway?

What is market research?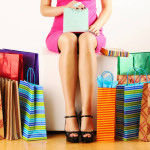 The key to any successful business is knowing what your customer wants and delivering it. Market research is the process of collecting this information: finding out your customers' needs and preferences.
Companies want to know what you think, and the important bit is that they're willing to pay for it too! Perhaps they want you to test their new website, help to design a new product, or just want to know your opinion on how they're doing. There are lots of reasons a company might want to get your opinion, and there are a few different approaches they use.
What kinds of market research are available?
Some types of market research are done online and some in person:
Focus group : You'll be asked to discuss your opinions about a brand or a product in a small group of people
Product testing : You may be given a free product to try out (e.g. a new moisturiser), and asked your opinion about it
Online or phone surveys: You'll answer a series of questions about a product, brand or service through a website or by phone
Face to face interviews: You'll be asked to attend a short meeting to answer a series of questions about a product or service
Mystery shopping: You'll get paid to test out a service and tell the company how the staff treated you
How will I get paid?
Depending on the type of research you do, and how the company works, you'll be paid in different ways:
Points: Some survey sites require you to take part in multiple online surveys, and build up points which can later be converted into vouchers or cash. It can sometimes be time consuming to build the points, and occasionally difficult to cash them out; additionally, always claim what you earn soon as possible
Gift vouchers: Some surveys don't pay cash, but they do give you vouchers for money off products, or gift vouchers
Cash payment: Many in-person forms of market research pay out in cash, the moment you have finished
Bank transfer: Some market research companies will pay you via bank transfer or Paypal once you complete your activity
How can I take part in market research?
Some companies specialise in finding participants for market research, in some cases you can sign up to get text or email alerts when they have new opportunities. They'll include a mixture of online and in-person opportunities, and you can pick and choose the jobs that suit you.
While we'd not recommend particular companies, you could try sites such as:
People for research
Rocket Research
Redwigwam
Research Opinions
Take part in research
Vocal Views
In some cases, you'll need to fit a certain 'demographic' to take part in a particular test, meaning that you'll need to be a particular age, sex, or live in a certain place.
The criteria can be bizarrely specific at times. They may want people that smoke, drink a certain brand of coffee and can whistle the national anthem backwards (OK, I made that example up, but you get the idea).
Some companies specialise in online surveys only, examples of these include:
Ipsos i-Say
Swagbucks
OnePoll
Toluna
Surveys are handy if you have a little spare time at home in the evenings at your computer.
Love to shop instead? Test how well businesses treat their customers by signing up as a mystery shopper with companies such as Market Force or Mystery Shoppers.
Where can I find out more?
If you want to find out more about what it's like to take part in market research, online forums and can be a good source of information.
There's an entire board on MoneySavingExpert.com dedicated to boosting your income, including discussions about mystery shopping, and market research.
Top tips for market research
Research any company before you invest your time: use review sites to see what participants have said about working with them
Set up a spare email address just for your market research job alerts, so that your everyday inbox doesn't get too full
Avoid wasting your time using sites which only pay out once you complete a very long list of surveys, and/or those who take a long time to pay out
Make sure you tell the tax man about any extra earnings you make