Back in 2013 the payday loan market was booming. Chirpy jingles and TV puppets were advertising quick cash solutions to get you through those last few days before payday.
Many people saw payday loans as a quick and easy way to get cash for unexpected expenses. The trouble was payday loans often caused more problems than they solved.
Clients contacting us for help with multiple payday loan debts were common. There were inadequate credit checks and affordability checks. Payday loans were being rolled over. Eye-watering rates of interest were charged (often well over 1,000% APR), then there were often hefty fees and charges on top. People were taking out new payday loans to pay off existing payday loans.
Something had to be done.
In 2015, new rules were introduced by the FCA in an attempt to make the payday loan market fairer for borrowers. Payday loan companies were told to improve their affordability checks, to make sure the people they were lending to would be able to pay their loan back. Loan repayment details and costs needed to be made clearer. And finally, a cap on fees and rollovers was introduced.
It's nearly two years since the rules were introduced and we wanted to see if they'd made a difference to the payday loan market.
Have the rules changed the payday loan market?
We talked to clients who'd taken out payday loans after the new FCA rules were in place, to find out how they'd been treated.
From talking with our clients we found out:
When applying for a payday loan, 1/4 of clients didn't think the lender took reasonable steps to see if they'd be able to repay the loan
A third of clients we spoke to with payday loans have three or more of these types of debt, meaning multiple payday loans were still common
Some borrowers still don't fully understand how much they have to repay on a loan
When our clients told the payday lender they were struggling financially, only 1/2 were told about free debt advice. Many were threatened with legal action and in some cases they were offered another loan
What about people whose loan application was rejected?
We've seen a reduction in the amount of people coming to us for help with payday loans. However, this doesn't address the issue that some people still need access to affordable credit. In fact, of those we spoke to that had been rejected for a payday loan, we found that:
40% missed a payment on a loan or a bill
34% borrowed from another lender
31% borrowed from friends or family
Just 20% took debt advice
More support needed for those who are struggling
It's clear that stronger regulations are needed to ensure the market is fair for consumers. However, introducing rules to regulate the market doesn't reduce the need for credit in the first place.
That's why we're calling for stronger action from the FCA on payday loans and for the government to provide better access to affordable credit.
Our latest report, Payday loans: The next generation, investigates the ways the FCA could continue to improve the market.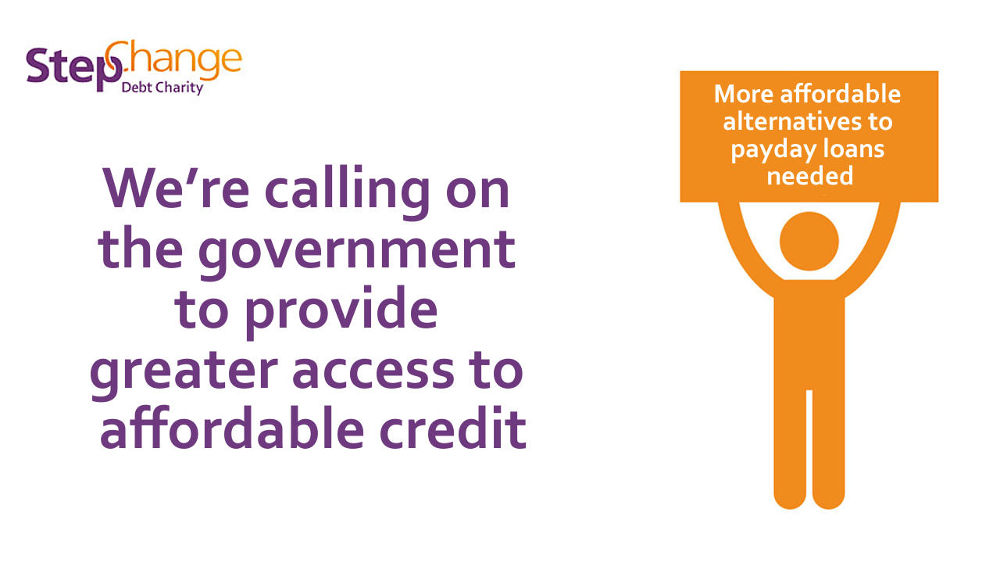 Considering a payday loan?
If you need some extra cash it can be very tempting to take out a payday loan as a quick solution. However, this may not always be the best option and it's good to know the alternatives to payday loans that could help.
Get in touch with your local credit union
Sell unwanted items on Facebook selling groups, Gumtree or eBay
See if you can reduce your spending in other areas
If you receive certain benefits you could apply for a budgeting loan
Struggling with payday loans?
If you're struggling with payday loan debts then you should contact us for free and impartial debt advice. 
Save
Save
Save
Save
Save
Save