If you're on a debt solution with us, get in touch with us before borrowing money off a loved one. It might be possible to reduce your payments to your debts temporarily to cover any emergency expenses.
No one wants to fall out with someone they care about over money.
Back in September 2016, our research showed how debt can damage relationships. Sometimes the person lending the money is struggling too.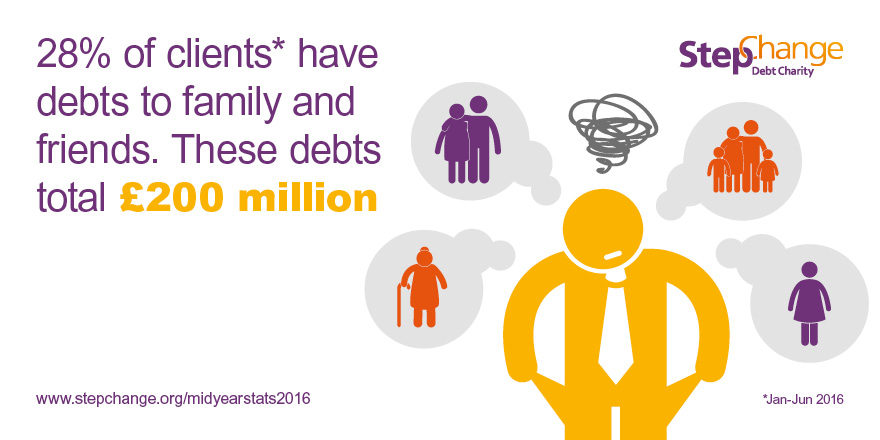 This added pressure could result in the person lending the money blaming the borrower for their difficulties, which can damage relationships.
With this in mind, let's look at the alternatives to borrowing money from your loved ones.