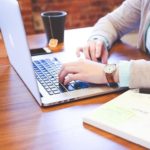 Disclaimer: This article does not constitute an endorsement of eBay nor do we accept any liability for readers using the advice provided.
Getting started with selling online can be scary particularly if you haven't done it before. You may not be that comfortable using computers or perhaps you've heard stories about people being scammed.
Read our step-by-step guide to getting started, and see if you can make some extra making money from eBay.