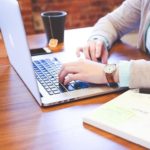 Disclaimer: This article does not constitute an endorsement of eBay nor do we accept any liability for readers using the advice provided.
Getting started with selling online can be scary particularly if you haven't done it before. You may not be that comfortable using computers or perhaps you've heard stories about people being scammed.
Read our step-by-step guide to getting started, and see if you can make some extra making money from eBay.
Step 1: Create an eBay account
The first thing you need to do is sign up. It's a quick and easy process that verifies your identity using your phone number. Because eBay charges a fee when you list or sell an item, when you sign up it will ask you to specify how you want to pay your eBay fees, and cover their buyer protection program.
Often the easiest way to do this is to sign up for PayPal, which means you can pay people online without giving them your credit card or bank account details.
Step 2: Decide what to sell
There are plenty of different ways to find things to sell – maybe you have some unwanted clothing or a piece of old furniture? Or perhaps you found a vintage necklace at a car boot sale for 50p and want to try to resell it for more? Maybe you stumbled across something collectable like one of those special five pound notes?
 Decide what you're going to sell and then start researching:
How much does your item usually sell for on eBay?
What keywords do sellers use for similar listings?
Are they sold as auctions or for a set price? (called 'Buy it now')
Need inspiration? Read our article on what to sell on eBay.
Step 3: Take great photos
It's really important to make sure your photos are good quality; clear photos will help your items sell and reassure your potential buyers. Here are a few pointers:
Take photos in daylight if possible
Try to take them against uncluttered backgrounds such as a plain wall
Make sure you take multiple angles, and show the item in detail
If there are any flaws, take photos of these as clearly as you can – be as honest as possible
Step 4: Write a full and honest title and description
You'll be asked to write a listing title first:
You only have 55 characters so make every word count!
Include all the keywords that are relevant to your item i.e. brand names, size, colour, age etc.
Avoid words such as 'cute' or 'lovely' as people don't search for these
Use abbreviations to maximise the impact of your title, for example 'BNWT' means 'Brand new with tags' and saves you lots of characters. Read the eBay abbreviations guide for more info
Look at similar listings that have recently ended and which words they used in their titles
Then you'll be asked to fill in a full description, which should be as detailed as possible:
Be clear about the brand and condition of the item
Explain the size, provide measurements if you can
If the item comes with instructions or extras, describe them
Carefully describe any flaws to avoid problems with the buyer
You'll then need to add photos to your listing, and fill in a few more details about the item i.e. brand name, size.  This will help people find it when they're searching eBay.
Step 5: Choose a listing style
There are three main ways to sell on eBay:
With auctions, you put in a starting price and let people bid for your item until a set end time. You can place a 'reserve' price to stop items selling for less than you're happy with, but for cheaper items this isn't often worthwhile as eBay charges for this. You can add a 'Buy it now' price and let people end the auction early by bidding a set amount for the item.
For fixed price listings you set the amount you want to advertise your item for. You also have the option to accept 'best offers' for lesser amount than your listing price.
Advertise on eBay just as you'd use a traditional classified ad. You state a price, the buyer contacts you, and you handle the transaction personally. If your item doesn't sell you can relist it every 28 days.
Make sure that you list your item so it ends at the best time. It's vital that your listing gets seen by as many people as possible, so read this guide before you set the time.
You aren't obliged to offer refunds, but if you want to offer them you can add this info to your listing. Make sure buyers have to cover the cost of returns so you don't lose out offering this service.
Step 6: Choose your postage service
Research which postage options will be easiest and most cost-effective for you. You can send items through Hermes, the CollectPlus network and there are even options to print your postage online with Royal Mail. Work out what's right for you.
For big and bulky items, it may be better to list the item as 'collection only' and get buyers to come to you, though this will limit buyers to those willing to travel to where you live.
Make sure you're careful to charge the buyer enough on postage and packaging to cover all of your costs otherwise you could lose money. Consider buying postal insurance on higher priced items and factor this in to what you charge for postage.
Step 7: Getting paid and posting your item
Once your listing has ended and the buyer has paid, send out your item. Make sure you package it safely so it won't be damaged in transit.
Keep all postal receipts in case your item is lost in the post or arrives damaged. You should also mark the item as 'sent' on eBay and add a tracking number if you have one.
Step 8: Communicate and follow up
Follow up your sale with a friendly message to the buyer and make sure that the item arrived on time and safely. You should also ask them to leave you good feedback.
Eventually you will build up a good feedback score that means that more buyers will trust you. This can be important, especially when you're selling higher value goods or brand names.
Step 9: Calculating profit
Keep an eye on your seller account where eBay summarises your selling fees.  You need to bear in mind what eBay charges you for sales, before calculating your profits. It's usually about 10% of the sales price of each item, but if you add extra features such as "gallery plus" to your listing this can increase.
Monitor your seller fees closely and pay them before you withdraw any funds to your bank account to avoid letting them build up.
Step 10: Declare your extra income
If you're receiving a regular income from eBay you'll need to declare it to HMRC. Read their advice to small business owners to avoid running into any problems.
Top tips
Be honest and thorough with your listings and don't try and hide flaws
Make sure you charge enough to cover your postage costs
Don't send items to an address that's different to a buyer's checkout details
Keep in contact with buyers and try to resolve any disputes as reasonably as possible
Keep a close eye on your seller costs to stay in profit