As lovers of saving the planet as well as pounds, we're always looking for new ways to be eco-friendly and thrifty. Luckily, our friend Chris from Spend it Like Beckham is here to give a fresh perspective on how to be green without drifting into the red.
Way back in 2010, MoneyAware posted a useful blog that detailed 10 ways in which you could save money and save the planet. Our efforts to protect the environment are evolving all the time, so what better reason to take a look at new ways of being green and thrifty?
World leaders are treating the welfare of the planet as a bigger priority than ever, and scientists are developing new, ecologically-sound ways we can live our lives. Let's take a look at some of the new ways we can squeeze those extra pennies, while doing our bit for the environment.
Get on your bike
If you live in a city, you might find that a great way to beat the traffic is to get rid of your car altogether. Get your bike out of the shed and get to work the eco-friendly way (after putting on your cycling helmet, of course. Safety first!)
When I see a cyclist nimbly navigate through traffic, they always look like they're enjoying a form of freedom that car-bound commuters don't get to experience. This is especially true when trying to get through traffic jams and roadworks.
The benefits of cycling to work are threefold:
you don't have to spend money on petrol
you're helping to save the planet
you get fit in the process
If you don't already own a bike, the government's Cycle to Work scheme will help you embrace pedal power for less than you might expect.
Laura wrote an article about the benefits of riding a bicycle a little while back. Give it a read!
Upcycle your old furniture
Thanks to our throwaway culture, when the furniture in our homes looks a little tired or past its best it can seem destined for the landfill.
There is a second option, however – 'upcyling'. This involves taking old furniture and giving it a new lease of life with a fresh coat of paint, or a chic design.
If you don't want to keep your creations, websites like Etsy and Remade In Britain are great places to showcase your upcycled wares.
Grow your own
Gone are the days where tending to a vegetable patch was reserved for grandad in his quiet allotment on the edge of town.
Growing your own veggies is as smart a move as it's ever been. If you have a garden or even a window box get planning for the spring season when you can plant your own vegetables, fruit and herbs.
There can be a sense of achievement that comes with eating fruit and veg that was grown by your own hard work. Independent websites such as Love The Garden, Golightly Gardens, and large retailers such as Homebase can help you get started with growing your own greens.
A surprising amount of CO2 goes into bringing your favourite fruit and veg to the local supermarket, so cut out the middle man and dig for victory!
Go electric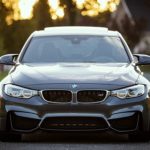 According to What Price, the average car will emit 2.6 tonnes of carbon emissions per year (provided it covers 10,000 miles within that time, as many do). Not to mention that petrol and diesel can fluctuate from time to time.
Electric cars may not be as cheap to purchase as a traditional, petrol-run car, and they do require that you install a charging point in your home. However, they can save you a lot of money over time.
Thanks to innovations in lithium battery technology, electric cars are now more reliable and available to the average person than ever before. Companies such as Nissan and Toyota offer electric cars that are  just as reliable as their petrol-fuelled counterparts.
Useful sites such as Charge Your Car show you where in the country you'll be able to charge your car's batteries. Your electric car won't be pumping CO2 into the atmosphere and there are numerous tax benefits too (just try to not be too smug about it…).
Cosy up the house
Back in the 80s and 90s, double glazing salesmen would tell us that we were losing hundreds of pounds every year due to single glazed windows.
The reality is that, on average, 47% of heat loss occurs through the walls of a house, not the windows. Getting suitable wall cavity insulation can give annual heating savings of up to £250, so it's not something to sniff at.
Though the initial cost of getting your walls insulated may be high, you can expect to cover the cost with your savings on heating within a year or two. Again, it's worth investigating the energy efficiency government grants that are in place to help homeowners improve the energy efficiency of their homes.
Here comes the sun
Advances in solar panel technology over the last decade have allowed Solar PV panels to generate electricity from the sun's energy even when it's cloudy.
Making savings on electricity is as important now as ever, as is finding more ways to make green electricity. It's possible to have solar panels fitted to your roof for free, as long as any extra electricity can be sold back to the energy panel scheme.
The gift that keeps on giving
Do you have a friend who always gets on their high horse about how wasteful greetings cards and gift wrapping are? There's a way to (somewhat) calm their rage and save the trees while still making your presents pretty and partaking in the years-old tradition of exchanging cards.
Next time you pop into your local charity shop, go have a nosy around the bric-a-brac section. You'll often find a basket of loose, unused greetings cards which are perfectly fine to send. Even if they look a little dated, so what? You can sometimes find wrapping paper in charity shops too.
If you've got lots of newspaper lying around, you can use this as gift wrapping! Pinterest is full of ideas on how to use newspaper as wrapping for presents.
When trying to live more frugally, being creative almost always pays off. If we're doing our bit for the planet, then all the better! Do you have any thrifty and eco-friendly tips to share? Let us know in the comments!